Portable Stainless Steel Double Filter Alkaline Water Purifier Filter Ionizer Nano Flask With Free Case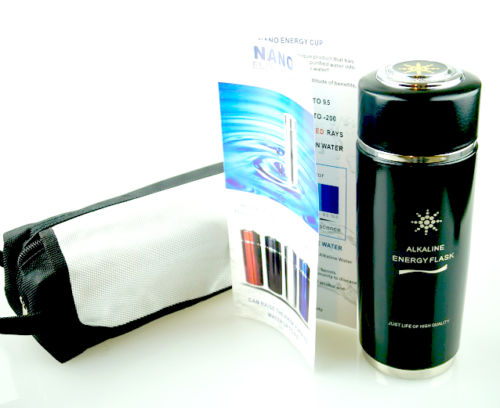 Add to shopping Cart Click Here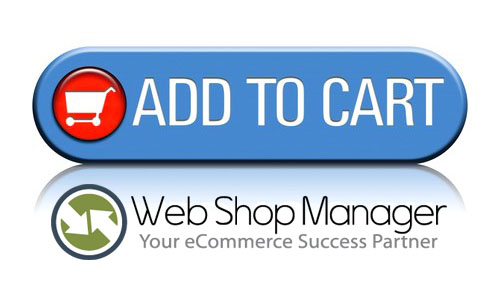 Change Your Water - Change Your Life
Portable Stainless Steel Double Filter Alkaline Water Purifier Filter Ionizer Nano Flask With Free Case
Now Everyone Can Benefit From Drinking Healthy Alkaline Ionized Water
This Filter Body Has A Base Filter And Is Food Grade 304 Stainless Steel Plus A Replaceable Internal Basket Filter
This 'Alkapod' is a brand new and portable personal alkaline water ionizer that transforms ordinary tap or bottled water into healthy alkaline ionized water whenever and wherever you may be. The convenient sized alkapod unit is of a very stylish design and is made from food grade 304 stainless steel holding a volume of 380ml of water, which is larger than most other portable alkaline water filters on the market today and is very convenient for taking anywhere. You can take it to work or on holiday, or whilst driving or going to the gym, in fact anywhere and this would fit nicely into a lady's handbag.
This double filter unit, although not the Alkapod Brand Name, has a built it base filter, plus a single replaceable basket filter in the unit which uses a range of special natural minerals to convert ordinary tap or bottled water into healthy alkaline ionized water. This alkaline water helps to counteract the build up of excess tissue acidity and counteract harmful free radicals. Now with this 'Alkapod' everyone can benefit from drinking healthy alkaline ionized water.
CE and RoHS Approved - The Alkapods unique internal design is patented and testing has proven its safety.
Now with the 'Alkapod' you have a convenient and portable easy to use way of always having alkaline ionized water, the type of water that is good for your health. Maintaining body pH at the optimum level is enormously important if you are going to enjoy high levels of wellness, immunity and energy.
Alkaline water helps you to flush out excess toxic acidic residues caused by diet, stress and environmental pollution. The water from your 'Alkapod' also helps to counteract harmful free radicals which cause oxidative damage and is a major contributory cause of disease and ageing.
This is a great alternative to using bottled water with their polluting plastic bottles.
Now with your 'Alkapod' you have an alternative which is better for you and better for our planet.
Benefits Of Drinking Alkaline Water
Transforms ordinary tap water or bottled water into healthy, super hydrating, smooth tasting alkaline ionized water.

It changes the water you fill it with quickly giving you alkaline antioxidant water in 5 to 10 minutes.

Food grade stainless steel flask can keep drinks at a constant temperature for up to 6 hours.

Alkaline water reduces many ageing symptoms caused by dehydration and an acidic diet.

Lowers over acidity brought about by stress, poor diet, air pollution, secondary smoking and some bottled waters.

Helps remove chlorine from the water.

Typically raises pH of water from 7.5 to between 8.5 and 9.5

Changes oxidation reduction potential of the water giving you significant antioxidant potential.

A source of powerful anti-antioxidants that neutralize Free Radicals and reduce cellular and DNA damage reducing degenerative diseases.

An aid to healthy weight loss. Water suppresses the appetite naturally and helps the body metabolize fat.

The smaller reduced micro clusters of water molecules makes absorption of the water better and so improving body hydration, health and well-being, delivering more oxygen to your cells which improves metabolism and boosts energy, and offers a significant aid to weight loss.

Eliminates water retention without resorting to diuretics. Diuretics are not suitable for all types of water retention.

Uses natural Far Infrared ionization to increase antioxidant power.

Contains silver ceramic anti bacterial balls in the filters.
Product Features
Practical, easy to carry with case, alkaline double filter water flask.

Food Grade 304 Stainless Steel Construction.

The perfect way to drink hydrogen rich anti-oxidant healthy water while on the move.

Takes 5 - 10 minutes to produce sweet, fresh alkaline water.

Can produce water up to pH 10 with a Negative OPR of -175, a proven anti-oxidant.

Low maintenance cost, just replace the basket filter once a year (based on a typical consumption of 2-3 liters per day).

Easy cleaning.
Drink Your Way To Better Health - Healthy Water = Healthy Life.
Energized, Healthy Water You Can Enjoy Anywhere.
Comes With Full Instruction Leaflet.
Please note that our filters are the new double filter units with the fitted internal base filter along with a replaceable basket filter at the top.
These filter units are twice as effective as the units which only have the one basket filter at the top.

Facts Of Life In The 21st Century
Pollution is acidic.

Most food is acidic.

Most bottled spring water is acidic.

Rainwater collected in a plastic tank is acidic.

Reverse Osmosis and distilled water is acidic.

Even some council house tap water is acidic.
Stress is the biggest acid builder of them all.
Do The Research
If someone asks me, what's the one thing in life we can do to have a better and healthier future, our reply would be very sure and simple.
"Start drinking alkaline ionized water in your daily life".
Dr. Robert O Young, Research Scientist and Author of "The Ph Miracle".